A natural molecule meets cutting-edge science
For thousands of years our bodies have been creating NMN to fuel our cells.
At Elevant, we combine nature's design with modern science to harness the enormous potential of this essential molecule and help you not just survive, but thrive.
We are advancing a proprietary NMN-C
®
molecule and new formulations to optimize NAD
+
metabolism in your body and
support a range of health functions.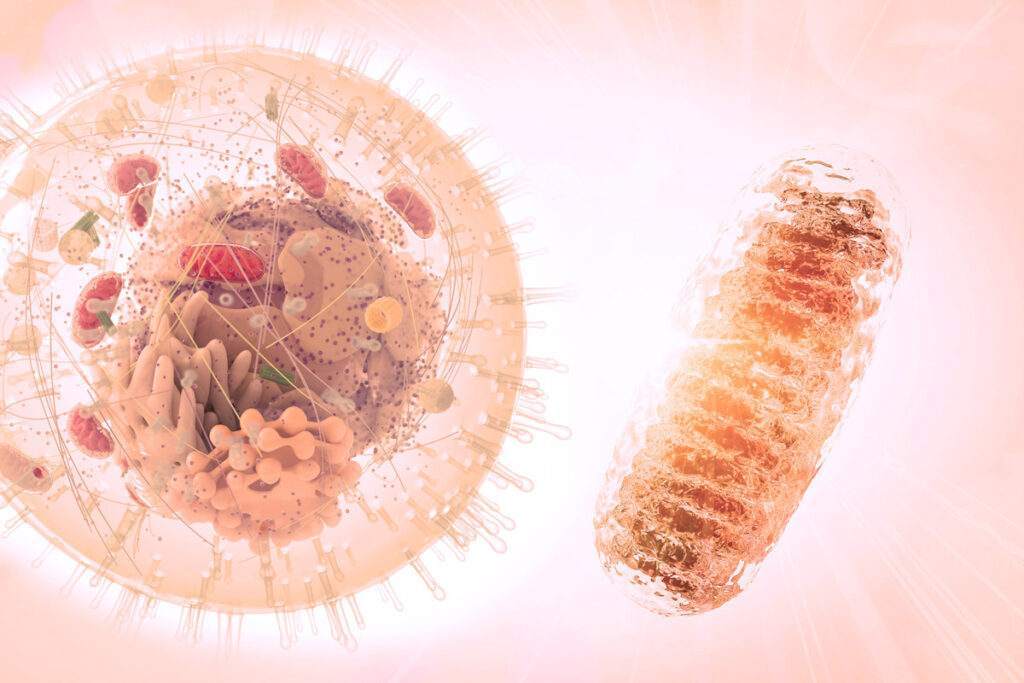 Unique NMN, robust science
Comprehensive NMN
human pipeline

World first NMN
OECD 408 study*

Designed in the USA
by leading scientists

Proprietary manufacturing
in Europe

* Statement based on review of publications on PubMed as of January 1, 2021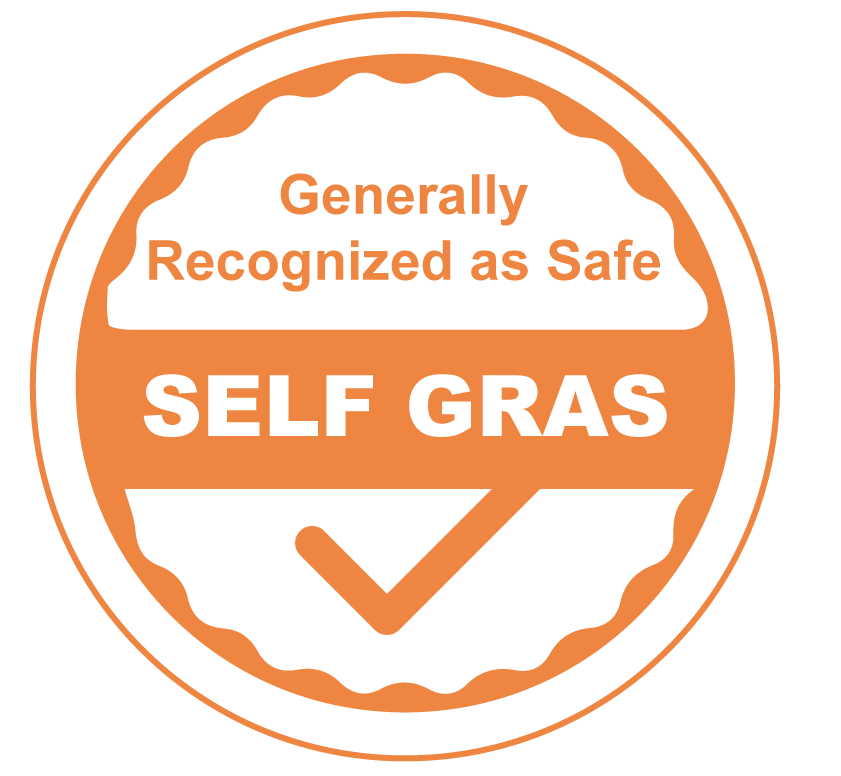 Our high-purity NMN-C® acquired self-affirmed GRAS (Generally Recognized as Safe) status in accordance with stringent US FDA regulatory guidelines.

Performed by an independent panel of toxicology and nutrition experts, the successful self-GRAS review is a major endorsement of the quality and integrity of our NMN-C®
Along with our cGMP-certified, pharmaceutical-grade manufacturing procedures it further verifies the safety of Elevant products and our commitment to helping you boost NAD+ levels sustainably.
World first
Toxicology study

Undertaking research that delivers effective NAD+ boosters requires dedication to core scientific principles. We honor our commitment to transparency by making full results from all our preclinical and scientifically proven accessible as they are published.

The first of these will be a recent OECD 408 toxicology study performed on our NMN-C®. The study – the first of its kind to be undertaken on NMN*– analyzed the No Observable Adverse Effect Level (NOAEL) of NMN and compared it to NR, with results showing NMN-C® to be an extremely well-tolerated option in comparison to other popular NAD+ boosters.
Results will be published in full in Q1 2021, followed by more results from our extensive NMN research pipeline as trials are completed.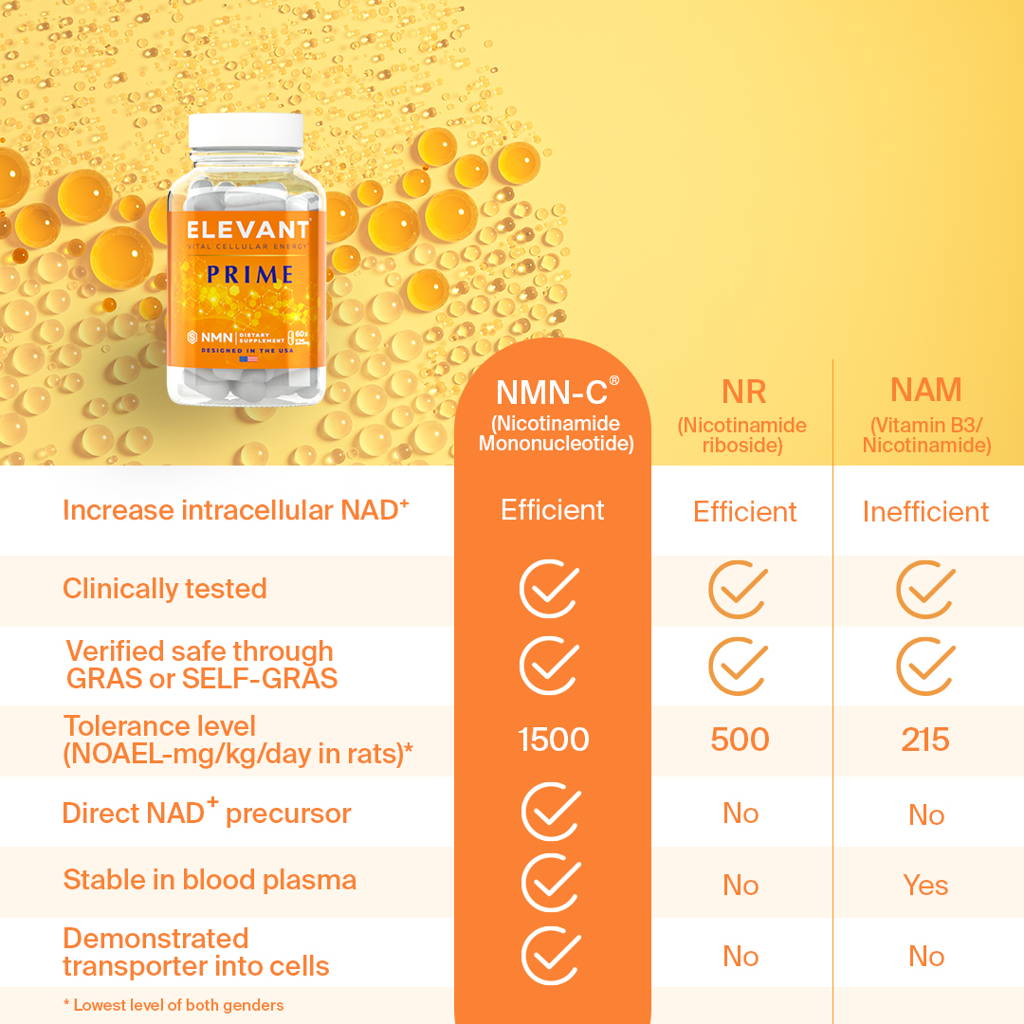 Proprietary manufacturing

By maintaining strict control over every element of our production and manufacturing process, you can be confident you are experiencing the highest levels of quality available in an NAD
+
booster today.
Over two years we developed a manufacturing process in Europe that could be applied at a large enough scale to make high purity NMN affordable for consumers.
In addition to this proprietary manufacturing, we closely control all the other steps our products take. From ingredient purchasing, research and design, labeling, testing, quality control, packaging, right through to distribution.
Sunday,Monday,Tuesday,Wednesday,Thursday,Friday,Saturday
January,February,March,April,May,June,July,August,September,October,November,December
Not enough items available. Only [max] left.
Browse Wishlist
Remove Wishlist