The Positive Impact of Springtime on Your Health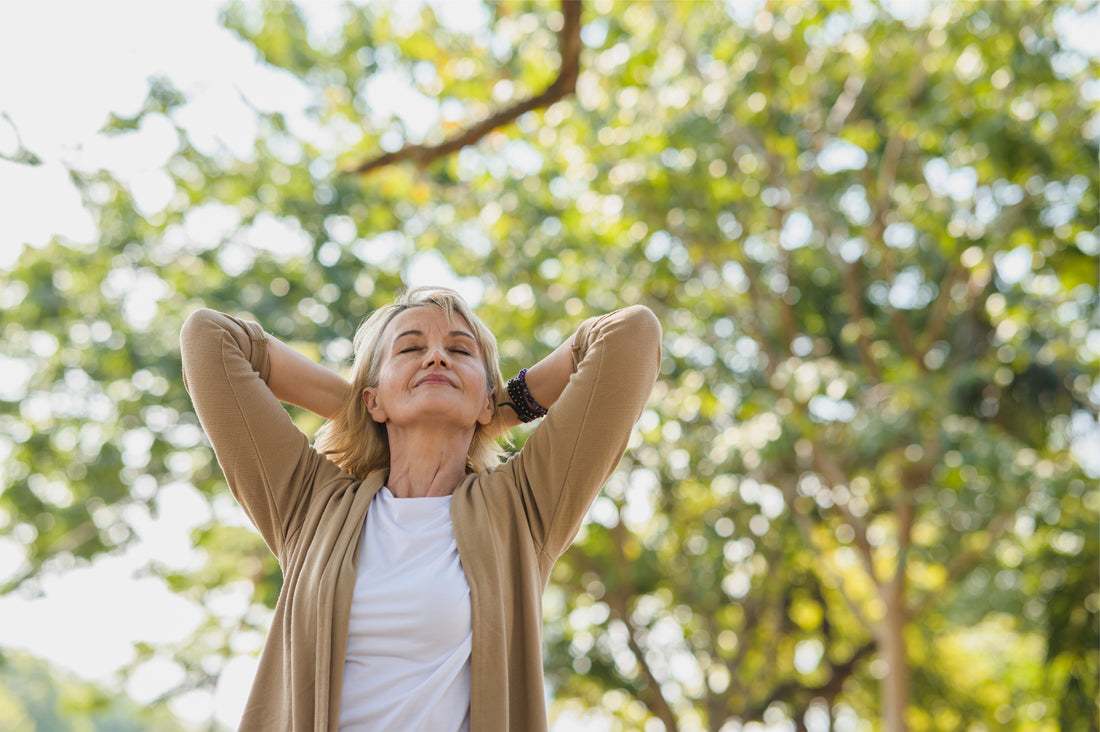 The Positive Impact of Springtime on Your Health
Spring is a season of renewal and rejuvenation, and it's the perfect time to focus on your health and well-being. If you're looking for some inspiration, here are some reasons why springtime can be good for your health:
Increased Exposure to Sunlight
With longer days and more sunshine, you'll get a healthy dose of Vitamin D - the natural way. This vitamin is essential for strong bones and teeth, helps regulate mood and sleep, and supports the immune system. In fact, did you know that Vitamin D deficiency has been linked to a number of health problems, including osteoporosis, depression, and even some cancers? So, toss that supplement and let your skin bask in the glory of the sun!
Opportunities for Outdoor Exercise
Springtime means outdoor exercise is back on the menu. Hiking, biking, or even a leisurely stroll in the park can do wonders for your physical and mental health. Exercise is important for maintaining a healthy weight, reducing the risk of chronic diseases, and improving mood and cognitive function. Plus, being outside in nature can help reduce stress and anxiety. Just make sure you bring plenty of tissues for those pesky allergies.
Access to Fresh Produce
Springtime means a bounty of fresh produce, and not just the kind that grows in your nose. Load up on delicious and healthy options like asparagus, artichokes, and strawberries. Eating a diet rich in fruits and vegetables can help reduce the risk of chronic diseases such as heart disease, stroke, and certain types of cancer. It also helps improve digestion and support overall health. And don't forget to snap a cute pic of your farmer's market haul for Instagram. You can even try some new recipes that incorporate these fresh ingredients to keep your taste buds happy and your health in check.
Improved Mental Health
With the warmer weather and longer days, you'll likely be in a better mood. Sunlight exposure increases the production of serotonin, a neurotransmitter that regulates mood, appetite, and sleep. Being outside in nature can also help reduce stress and anxiety, improve self-esteem, and boost creativity. Plus, all that time spent outside means you'll soak up some extra Vitamin H (happiness). You can even try some mindfulness exercises while you're enjoying the great outdoors to further boost your mental well-being and overall health.
Better Sleep
The change in season can also lead to a better night's sleep. Exposure to sunlight during the day can help regulate the body's internal clock, leading to better sleep at night. Plus, exercise and fresh air can help regulate sleep patterns, leading to more restful and restorative sleep. You can even try some relaxation techniques like yoga or meditation to wind down at the end of the day. Just make sure you don't get too cozy in the sunshine or you might nap your way through the entire day.
In conclusion, spring is the perfect time to focus on your health and well-being. Take advantage of the longer days, warmer weather, and fresh produce to get outside, exercise, and nourish your body. And don't forget to soak up some extra happiness along the way. With the right choices, you can make spring a time for improved physical, mental, and emotional wellness. Happy spring!