The quality of NMN supplements: which authorizations and certifications can we trust?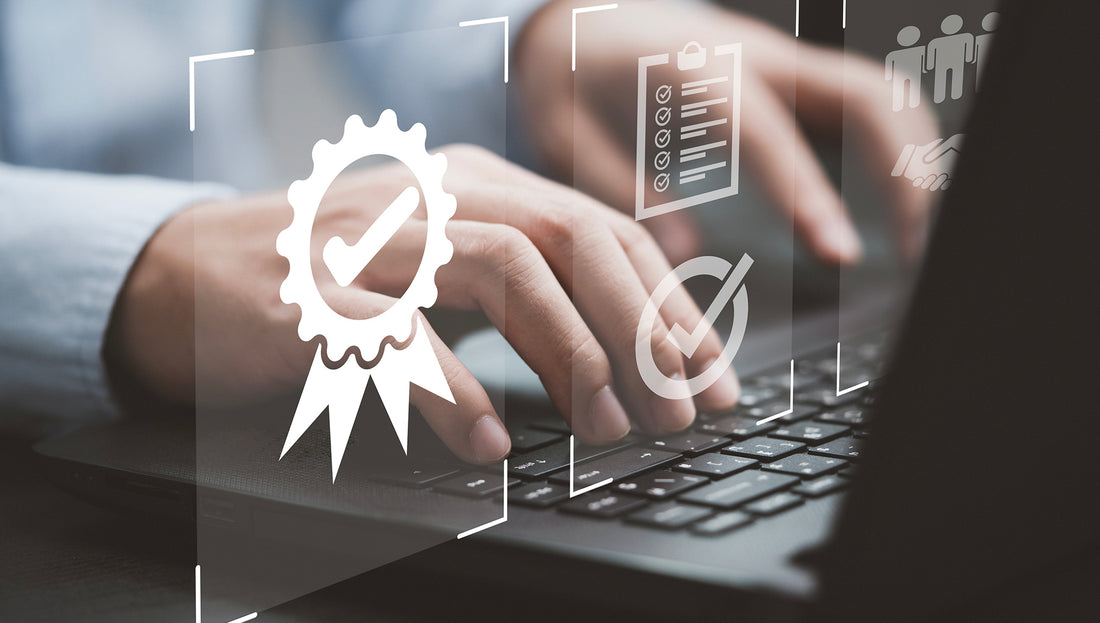 The Quality of NMN Supplements: Which Authorizations and Certifications can we trust?
Dietary supplements containing vitamins, minerals and herbal ingredients are an integral part of the American lifestyle. Studies show that at least 50% of American adults regularly take at least one dietary supplement a day. The most popular supplements are vitamin and mineral supplements.[1]
However, as dietary supplements have become more popular, the number of companies marketing potentially dangerous products or making scientifically unproven or misleading claims about their health benefits have also increased.
So, which of these authorizations and certifications of NMN supplements can be trusted on the US market? And what makes for good quality supplements? We're going to shed light on these key questions to help you find your way through this supplement maze and understand terms such as GRAS, FDA, GMP and NSF.
CERTIFICATIONS DECODING
For the authorization of NMN (or other compounds) for oral administration in humans, there are generally two levels of approval. The first level is to obtain authorization from GRAS when you want to market a food supplement such as NMN.

GRAS means Generally Recognized as Safe, and is a regulatory designation established by the American FDA. In order for the NMN supplement to receive authorization, studies must be submitted to prove that there is no toxicity within the ingredients.
The GRAS authorization can be self-certified. This variant is less strict and is sufficient as long as it is not for medical purposes, which is the case with the NMN products we know today.
The second level is more prominent; it is the FDA authorization. This would officially confirm the NMN supplement as an approved medication An FDA authorization would mean that the active ingredient NMN can be used as a medication. Recent news have showed NMN is currently being studied as a prescription drug to treat rare diseases, highlighting the potent of this molecule considered safe and efficient. 
What guarantees flawless production?
After the ingredient as been authorized, either by GRAS itself or officially by the FDA, the next step is to make sure that the product is manufactured correctly.
This certification of the manufacturing process is done by an officially-authorized laboratory to ensure that the product does not contain heavy metals or is contaminated by bacteria. Regarding the manufacturing process, there are several laboratories that offer "labels", e.g. NSF, ISO, GMP, which we will explain in more detail below.

NSF International is an accredited, independent certification authority that tests and certifies products to verify that they meet the public health and safety standards. Products that meet these standards carry the NSF mark. NSF International was established in 1944 by the School of Public Health at the University of Michigan as the National Sanitation Foundation (NSF) to standardize sanitary and food safety requirements.
ISO is an independent, non-governmental international organization with a membership of 164 national bodies. Founded on 23 February 1947, the organization promotes worldwide proprietary, industrial, and commercial standards. ISO is headquartered in Geneva, Switzerland.
GMP refers to the regulations of Good Manufacturing Practice, which is enforced by the FDA. GMPs provide for systems that ensure the proper design, monitoring and control of manufacturing processes and facilities. Compliance with GMP regulations ensures the identity, strength, quality and purity of the product in question.
The above-mentioned certifications show that the product complies with a number of production and quality control procedures. They define how a product should be manufactured to ensure its quality and consistency. But beware, these labels do not give legal permission for a new product to become a medicine or a food supplement.

There are also other so-called third-party voluntary services, for example Micro Quality Labs, USP and Consumerlab.
Micro Quality Labs provides industries such as the cosmetics, nutritional, pharmaceutical, OTC and household goods a comprehensive range of contract testing services.
Micro Quality Labs focuses on six core strengths that are required to deliver excellence in consumer product testing.
The USP dietary supplement verification program is a third-party certification program designed to verify the quality of the final product to ensure that what is on the label is what is in the bottle. It is a program available to dietary supplement manufacturers worldwide.
Consumerlab is a provider of independent test results and information to help consumers and health professionals find the best quality health and nutrition products. It publishes the results of its tests in comprehensive reports on their website.
The above-mentioned companies offer analytical services to determine whether a particular product meets standards such as sufficient purity and low heavy-metal content etc. These third-party services can add attractive marketing value to the supplement. However, these analytical services are not allowed to sell products as dietary supplements or drugs, no matter how "well known" they are. It is only GRAS or FDA that have that legal authority.
We have consulted Dr. Qiuliyang Yu, on this issue, as we wanted to have a well-founded opinion from a renowned researcher. He highlights,
"Personally, I think that labels like NSF, GMP and ISO are more convincing to a customer. Third-party services (Micro Quality Labs, USP, Consumerlab, etc.) are less persuasive for customers, as they are generally less known to end users".
We can only agree with Dr. Yu's statement because NSF, GMP and ISO are organizations that have been in the market for several years and have trustworthy certifications.
In addition to the certifications, there are other less decisive ones on the market, including Vegan, Organic, Gluten free, Nut free, etc. These certifications are "nice to have" but do not guarantee the trustworthiness of the product.

[1] https://www.crnusa.org/newsroom/dietary-supplement-use-reaches-all-time-high