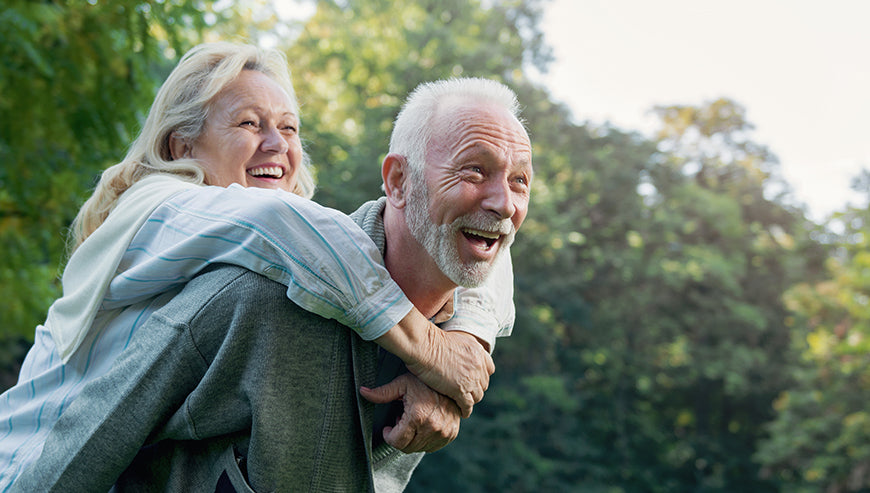 Aging is an amazing journey that everyone goes through, and there are so many ways to ensure you age gracefully, both inside and out! In this article, we're thrilled to share 10 fantastic tips for aging gracefully that will help you live a longer, healthier, and more fulfilling life.
Be kind to your skin! Your skin is your body's largest organ, so taking care of it is essential. With our helpful advice, you'll learn to wear sunscreen and protective clothing, get yearly skin cancer screenings, use gentle anti-aging skincare products, and stay hydrated for a radiant, youthful glow!
Ready to get moving? Exercise is an incredible way to stay young and vibrant! Not only does it significantly lower your risk of diseases like heart disease and cancer, but it also helps you retain your mobility, lowers stress, improves sleep, skin and bone health, and mood! Follow the Department of Health & Human Services' recommendations to stay fit and healthy.
Food is fuel, and healthy foods are the key to aging gracefully! The Dietary Guidelines for Americans recommend a diet rich in fruits and vegetables, lean protein, whole-grain cereals, low-fat or fat-free dairy, and healthy fats. Avoiding processed foods, refined sugars, and unhealthy fats while keeping your salt intake low will help you maintain a healthy, happy body and mind.
Speaking of a happy mind, mental health matters! Being happy and keeping your stress down goes a long way in helping you live and age well. We'll share great tips like spending time with friends and loved ones, accepting your age, and doing things you enjoy for a joyful, fulfilled life.
Stay physically active with our next tip! A sedentary lifestyle increases the risk of chronic illness and early death. But don't worry - we've got fun options like going on walks and hikes, taking vacations, and participating in group exercise classes to keep you active and engaged!
Lower your stress and you'll look and feel better than ever!The benefits of reducing stress are endless, ranging from improving your physical health to enhancing your mental clarity and emotional well-being.
One effective way to lower stress is by using relaxation techniques such as deep breathing or meditation. Engaging in regular exercise is another powerful tool for reducing stress, releasing endorphins that boost your mood and improve your overall health.
Sleep is essential for optimal health, and getting enough of it can help you feel more energized, improve your skin's health, and enhance your mental clarity. Finding new hobbies and interests can also help you stay engaged and maintain a sense of purpose in life.
Mindfulness is a powerful practice that can help you stay present and focused, while also improving your emotional reaction and relationship satisfaction. And don't forget to drink plenty of water, which has numerous benefits such as keeping you regular, boosting your energy levels, and even reducing signs of aging.
See a doctor regularly: Regular checkups help find problems early or even before they start. Ask your doctor how often you should go in for tests and screening as you age. It also depends on your lifestyle, family history, and existing conditions.
By incorporating these simple habits into your daily routine, you can improve your quality of life and achieve a more balanced and peaceful state of mind. So, why wait? Start today and embrace a happier, healthier you!