NMN, Elevant and the future of NAD+ boosters – an interview with Eric Verdin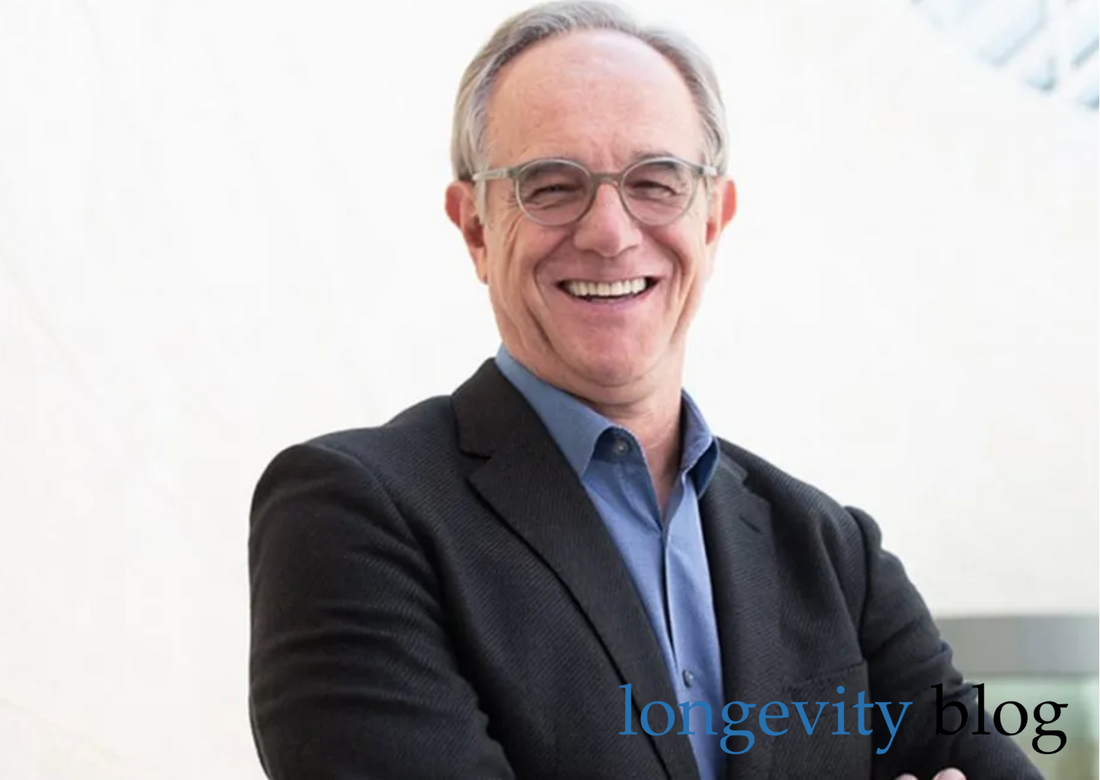 NAD Precursor NMN-C - A New NMN Supplement
As we have discussed in recent posts on NAD boosters, clinical trial data for NMN in humans remains quite limited.
In fact, up until recently, it wasn't even well established that NMN was safe to use as a supplement. Hence, why we've had to discuss this issue and how minimise any risks in involved should you choose to self-experiment with NMN.
One key outstanding question has been - is NMN safe to take as a supplement?
IS NMN SAFE?
Excitingly, this question has now been answered, thanks to innovative work by the company 'Elevant' (in collaboration with two other parties, more on this shortly), who recently published results from a toxicology study for NMN supplementation (read it here).
On the back of this successful study, Elevant is now offering this a novel form of NMN, matching that which was used in the research effort - the product is called 'Prime', and the specific NMN formulation is called NMN-C.
What is NMN-C?
NMN-C is differentiated by its quality and extremely high-level of safety where the processes for characterising and removing as many potential impurities has been standardised and follows pharmaceutical grade guidelines.
There are not any changes to the molecular structure, rather NMN-C is the outcome of this highly rigorous processing approach.
This outcome of this method for producing NMN has then been tested at high dosages (i.e. the study we just mentioned) and also in pre-clinical testing in humans.
This has made NMN-C the only form of NMN to be categorised by the US Food and Drug Administration as "Generally Recognised as Safe" - so called GRAS status.
Elevant, Seneque and the Buck Institute
These recent efforts to create and study NMN-C are the fruits of an exciting trifecta of collaboration between Elevant, its parent company Seneque and the Buck Institute.
They have an exciting pipeline of future NMN related studies in humans, including skin health, muscle recovery and more. We'll explore these topics in an upcoming post with Elevant's Chief Scientist.
Together, these companies boast some very grand visions, which should get any longevity enthusiast (that's you) quite excited.
Seneque, the parent company of Elevant, is a Swiss life sciences company, founded by French entrepreneur Guillaume Bermond, who now leads the company on its mission to "increase healthspan by 20% in the next decade".
Rounding out the three-way collaboration is the Buck Institute for Research on Aging, who are global leaders in the study of aging, whose missions is equally grand - "to end the threat of age-related disease for this and future generations".
Interview with Longevity Pioneer Dr Eric Verdin
Playing a key cross-over role between these three entities, is Dr Eric Verdin, CEO and President of the Buck Institute, and more recently, Chair of the Scientific Advisory Board at both Seneque and Elevant.
Longevity Blog reached out to Dr. Verdin to discuss this new role as at Seneque, and in order to better gauge his view on the promise of NMN supplementation in humans.
We discuss the use of NMN in human subjects, the role of inflammation and CD38 in NAD biology, the future of NAD boosters and even his personal longevity strategy.
This interview was conducted in written format over email correspondence during May 2021
Does NMN actually work? Is NMN effective?
Longevity Blog (LB): Clinical trial data for NMN supplementation in humans is at a very early stage, and we've yet to see conclusive results. Yet, the new venture Seneque will deliver NMN based products. What gives you confidence in the efficacy of NMN supplementation in humans?
Dr. Eric Verdin (EV): That's a great question. I think that one should know that not everything from mouse or from animal model experimentation will actually translate into humans, and so there is always some degree of uncertainty in terms of what will happen.
However, there is now growing evidence that NMN supplementation in animal models really has profound effects in the biology of every organism on which we have tested it. Based on this, one can be reasonably optimistic that we're going to be seeing the same thing in humans.
One key thing that we will have to consider is the dose at which we give the NMN. Right now, NMN is typically commercially available at lower concentrations than what we've given to animals, and eventually we will have to account for some of the potential differences.

CD38 Inhibitors for NAD Boosting?
LB: One of the more recent discoveries related to NMN supplementation, is a need to pay attention to the role of the CD38 enzyme. The Buck Institute recently published a study on the role of inflammation and macrophages in CD38 regulation. Could you comment on the potential role of CD38 'inhibitors' alongside NMN supplementation? What compounds might prove useful in this role?
EV: Yes. What this paper actually showed is that, as we age, the activity of this enzyme called CD38 increases. CD38 is an NAD hydrolase, and so it is able to take NAD and to cleave it into its byproducts – ADP-ribose and nicotinamide – and we think that it is one of the major pathways that leads the progressive degradation of NAD that occurs during aging.
So, on this basis, one hypothesis would be that to restore or maintain NAD levels in aging, we have to inhibit CD38, but you also have to replenish depleted NAD levels.
This is where NMN could come in. One thing to also consider is that CD38 also cleaves NMN, so this makes it even more of an important potential synergy between providing inhibitors of CD38 and providing NMN.
I think this is one way to move forward into the future – to have specific CD38 inhibitors and also to provide NMN to restore NAD levels.

Chronic Inflammation: CD38 and Senescent Cells
LB: As a follow-up, given the role of chronic inflammation and senescent cell activity (SASP) to create pressure on NAD levels in the cell, does this suggest that senolytic compounds (e.g. fisetin, quercetin, etc) may be a natural partner in boosting cellular NAD levels in addition to NMN?
EV: That's a very good question. In the paper you discussed just before, which we published last December in Nature Metabolism, we identified the mechanism for the progressive increase in CD38 during aging, and one of the mechanisms was the progressive accumulation of senescent cells.
The senescent cells secrete a series of pro-inflammatory cytokines, the so-called SASP, which means 'senescence associated secretory phenotype'.
What we showed is that the SASP is one of the mechanisms by which CD38 increases during aging.
Based on this, one could predict that if we were able to eliminate a senescent cell, we would eliminate the SASP and then we would eliminate the induction of the CD38 expression.
One thing to remember is that the SASP is not the only mechanism that was responsible for the induction of CD38. There were other substrates including bacterial products such as LPS (lipopolysaccharide), and other series' of factors that we will also have to control.
So I believe that fighting the induction of CD38 is going to be harder than inhibiting CD38 expression or providing NMN as an exogenous substrate.

NAD Boosting Supplements: More Options on the Horizon?
LB: With a forward looking approach on NAD boosting, NAD precursors and their role in alleviating some of the pressures of aging, do you believe we are likely to see a wider variety of NAD boosting supplements emerge over the next 5-10 years?
If so, what form might these (strategies) take? The recent discoveries around the reduced form of NMN (NMNH) is one such example.
EV: This is a very good point, and one I think is exciting. Clearly, what the data shows is the interconnectedness between multiple processes is something that we had actually not fully appreciated.
One is NAD degradation, that's the role of CD38. The role of senescence. The role of what we call the PAMPs (pathogen associated molecular phenotypes) such as LPS and others.
So, if you think about fighting aging and its manifestations, I would predict that in the future, we will likely have a combination of these approaches to really maintain NAD levels, to eliminate senescent cells, and to restore NAD levels, using a variety of precursors.
Right now, the field is focusing on NR (nicotinamide riboside) and NMN (mononucleotide nicotinamide). Both of those have shown remarkable activities, which is why there is so much excitement in this field.
But I can predict, based on what has been published and what we know, that there will be other molecules.
One thing that is really important to realize is that to be truly demonstrated as efficacious, I think it will be important for these molecules – whatever they are, whether they are CD38 inhibitors or NAD precursors – we need to conduct clinical trials to make sure that whatever we're giving to patients is not only given at the right dose, but is safe and actually has the intended safety profile and the intended benefit.
I think this is the way that truly evidence-based medicine has been progressing over the last 100 years and I hope that our field of aging research will abide by this principle and demonstrate the efficacy of what we're providing to patients.
Wearing Two Hats: Bridging the Gap Between Ageing Research and Deploying Interventions
LB: Dr. Verdin, could you comment on the importance of translational roles, such as your role as Chair of the Seneque Scientific Advisory Board, in bridging the gap between ageing research and making relevant treatments available to the general public?
While keeping a foot in both the 'research' and 'commercial' camps can be difficult to navigate, surely they are likely to become more common as this field matures?
EV: I am very excited by the ongoing opportunity and ability to not only conduct basic research and make discoveries – that's been my whole life's work.
But as I'm getting older I have been increasingly interested in taking things one step further and really pushing the envelope to make these discoveries closer to translation in humans.
This is certainly the approach we're taking at the Buck Institute. We're starting companies, we're collaborating with established pharmaceutical companies, we're collaborating with biotech companies such as Seneque.
I very much view my role not only as Director of a basic research institute, but as an advocate for pushing these discoveries into the clinics. And I really think the science is there in terms of the promise.
The deep questioning and the hard work start now. Which is to say really bring this into humans. We know from data in the pharma industry that it is much harder to translate into humans, especially given the diversity of the human population both in terms of genetics and lifestyle and so on.
One of the reasons we work closely with Seneque is the value they place on proper clinical research. They have a significant program of clinical trials in play which will drive the understanding of the effects of NMN in humans for all of us.
In the future we will hopefully see that in some way the Buck successfully redefined what the basic research institute is doing.
In this case we are aggressively building a translational infrastructure – by collaborating with pharma and biotech and also by starting our own company.
I hope that in 20 years from now, we'll look back at the Buck and say that this was an institute that really took the bull by the horns and really tried to change the way we age, not only in animal models but in humans. I think this is a little different from what most places do, but I find it very exciting.

Dr. Verdin's Personal Approach to Longevity. Does Dr. Eric Verdin take NMN? What supplements does Dr Verdin Take?
LB: Dr Verdin, changing gears, as we close off the interview - could you share with our audience one or two of your personal longevity strategies?
EV: I have to be careful here, because these are not 'recommendations', this is strictly what I do as a person. I believe in lifestyle effect being very critical in determining longevity, so I really focus on five different aspects.
Nutrition & Fasting
One is nutrition, with a focus on intermittent fasting. Every three months, I do a week of fasting. I do time-restricted feeding, which means I eat for about eight hours of the day and do not eat for the remaining 16. So that's pillar number one – nutrition.
Exercise
Pillar number two is exercise. I try to fit in between one and two hours of exercise every day. I think it is the best and safest anti-aging medicine that we have today, and it will remain so for a little while longer, until we discover better medicine.
Sleep
The third pillar is sleep. I think we live in a society that is chronically sleep-deprived. I try to sleep a good amount every day and try to make sure it's good quality by mitigating all the factors that I've discovered actually interfere with my sleep.
I use an Oura ring and the Whoop, which are two wearable devices that allow you to closely monitor your sleep and which have allowed me to determine what the factors are that affect the quality of my sleep.
One of the ones that actually surprised me was the effect of alcohol. I used to be an every-day-one-glass-of-wine drinker. I have seen how much this alters the quality of my sleep and I would now define myself as an occasional rare drinker.
Stress Management
The last thing is stress. I really believe that stress is a significant contributor to aging, so I try to mitigate my stress by doing yoga, by meditating when I have the time and really try to mitigate the factors that stress me. For me, exercise is probably the best anti-stressor.
Supplement Routine
In terms of supplements, I believe in measuring whatever can be measured in your blood.
There are number of companies that provide this type of services and in correcting what seems to be off-balance. So I take a number of supplements, simple ones like vitamin D and vitamin B12.
I also take NMN every day. Having taken it myself at significant doses, I really see the effects, so I'm encouraged to continue.
I take metformin for two reasons. First, it's been shown to have many properties as an anti-aging medicine. But also my fasting blood sugar was borderline and I thought that, given my age, there were little risks in taking metformin.
So there you are – the pillars of my health or longevity program at this point.
LB: Dr. Verdin, thank you so much for taking the time to answer our questions. It is a true privilege to hear from one of the aging's sectors most notable and well respected leaders.