Epigenetics: Unlocking the Secret to Healthier Aging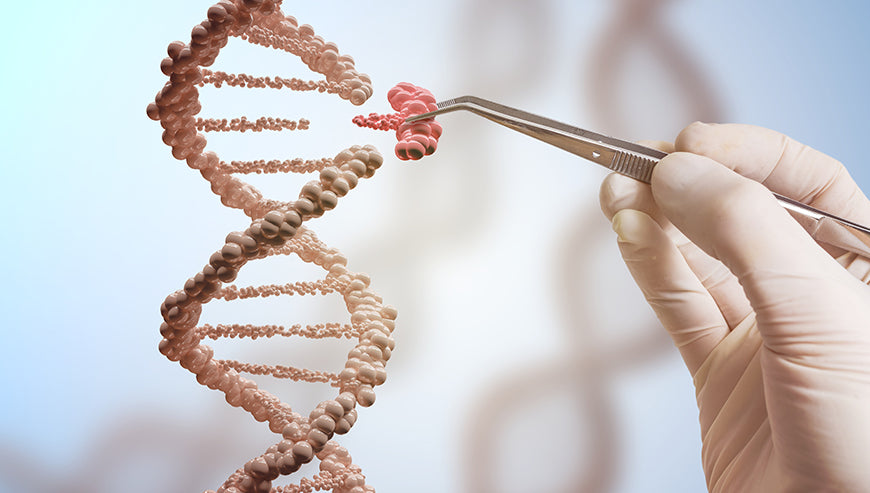 Epigenetics (epi meaning above the gene) is the study of how our environment and lifestyle can change the way our genes work. This can affect our health, especially as we get older. New research shows that our biological age, based on epigenetic markers, can predict our longevity and risk of chronic diseases. But the good news is, we can reverse this process by triggering the right levers.
Despite an abundance of anti-aging research, many people still struggle with chronic illness and aging. That's because conventional medicine is often reactive, treating only symptoms. But with a functional medicine approach, we can tackle the root causes of disease and achieve total wellness.
Epigenetics: How Your Choices Impact Your Genes
As you may already know, your body responds to epigenetic changes as you age or get sick. Chronic diseases like heart disease and cancer are linked to epigenetic markers influenced by your environment and lifestyle. Smoking, for example, leaves an epigenetic mark that can be measured even after quitting. 
While genetics play a role in our health and lifespan, epigenetics shows that our lifestyle and environment have a bigger impact. Research confirms that our choices can "dial down" disease-causing genes and "dial up" health-promoting genes.
Since aging happens as our bodies accumulate damage over time, we can slow down aging by limiting harmful exposure and giving our body what it needs to heal and repair itself.
Are epigenetics related to diseases?
Aging is associated with certain diseases, such as cancer. Researchers have found that specific genes and transcription factors change with age, and resetting them could increase the lifespan of organisms and rejuvenate tissues. They are also exploring the relationship between epigenetic changes and diseases like cancer, as genetic variables and dietary factors that extend lifespan have also been found to suppress cancer.
Can epigenetic changes slow down aging and prevent diseases?
Certain diseases are linked to unstable DNA, and epigenetic changes can affect genome stability, causing aging-related illnesses. Sirtuins, a family of proteins, can delay aging and protect against age-related diseases, and they can be activated by certain precursors. Making positive lifestyle choices like eating less and exercising more can turn on healthy genes and turn off harmful ones, activating sirtuins to improve our "health span" and reduce the effects of aging on our bodies.
Another crucial factor is sleep. Our bodies have a daily cycle that's influenced by our sleep patterns, and even one night of bad sleep can change the way our genes work. Getting good sleep is one of the best things we can do for our health.
Overall, by paying attention to our lifestyle and making good choices, we can improve our epigenetic health and potentially live longer, healthier lives.